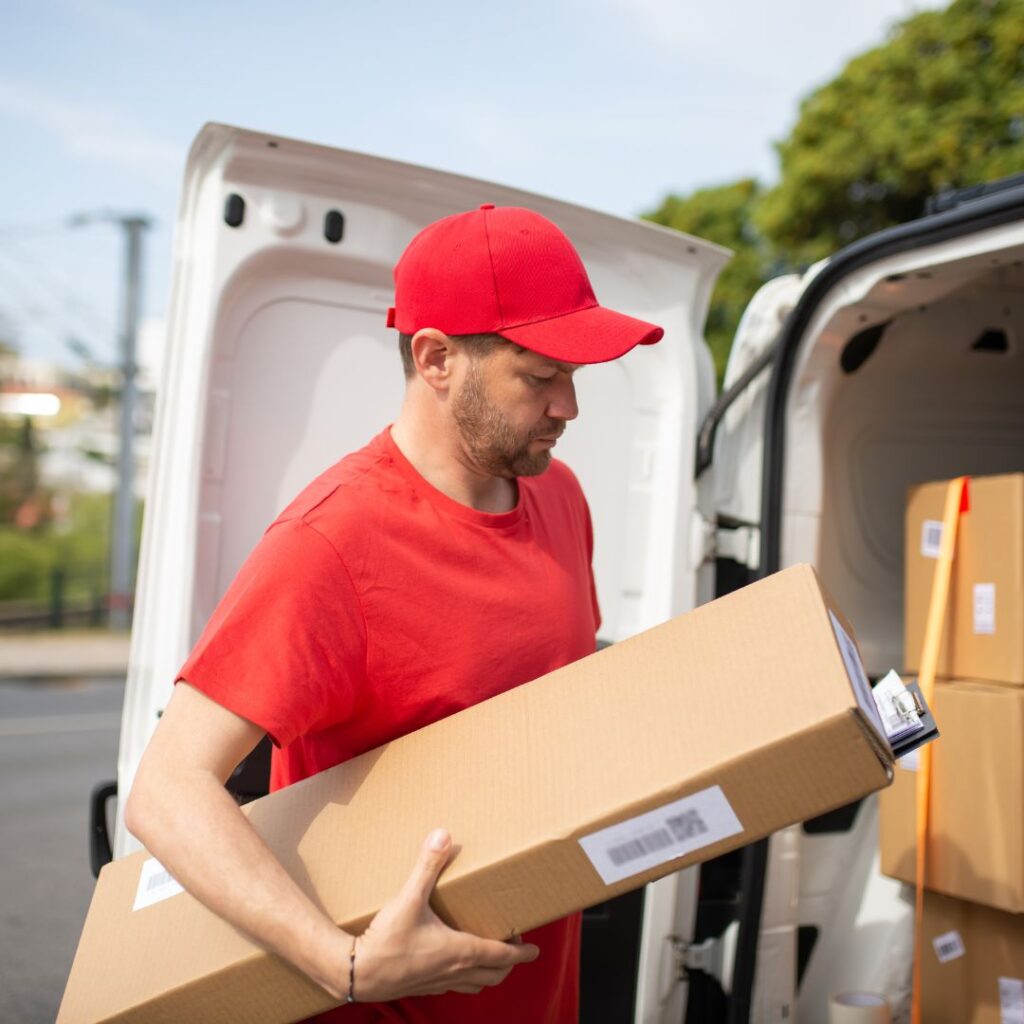 Supply chain logistics involves the movement of goods from their origin or manufacturing point to the end-user, often requiring detailed planning, and specialized transportation and storage services along the way.
An Overview of Final Mile Delivery
Final Mile delivery, also known as Last Mile, refers to the end stage of the delivery process where goods are delivered directly to the consumer.
Final Mile deliveries may be subdivided into two main categories: big and bulky items like furniture, exercise machines, and yard equipment, and small packages such as electronics, clothing, kitchen items, health & beauty aids, and food.
Final Mile Sector Growth
For the purposes of our discussion, we'll be focused on the latter: small packages transported from a local distribution center to the customer's doorstep or nearby secure location. It's almost hard to remember the days before shopping online became widely accepted, and before e-commerce and therefore final mile deliveries increased exponentially. According to Forbes magazine, in 2023, 20.8% of all retail purchases are expected to take place online, growing to 24% by 2026.
Advancements in Final Mile
During the pandemic, e-commerce and home deliveries grew from a novelty to a necessity, and buzz words like omnichannel marketing came into use to describe the myriad and integrated methods businesses employed to reach their audiences. In turn, this explosive retail growth meant that advanced logistics software needed to be developed to optimize delivery routes and satisfy increasingly demanding customers looking for two-day, one-day, and even same-day deliveries.
Today Final Mile deliveries are made using a wide array of vehicles and service types, including:
Commercial vans
Cars
Electric bicycles
Robots
Airborne drones, and, the old standby…
On foot
Some advanced prototypes are still being tested in small markets, but greater adoption is coming. Just this week it was announced that Oracle and Uber, supported by cloud platform technologies, are teaming up to offer Last Mile deliveries, allowing customers more delivery schedule choices and options, as well as returns to the closest retail or postal location (Source: Yahoo Finance). 
Zipline, the top player in drone Final Mile services with over 750,000 deliveries to date, just received FAA authorization to operate beyond visual line-of-site, and Roadie, a crowdsourced delivery platform, launched a service enabling same-day local deliveries from retailer's warehouses to residential addresses. The rapid advances in GPS tracking, mobile apps, and real-time notifications all allow companies to explore multiple delivery options for small packages.
Reverse Logistics in the Last Mile Sector
Something most consumers hear less about, but which has a dramatic impact on a retailer's bottom line, is "reverse logistics" or returns. Managing returns for small packages can be a complex, time-consuming, and expensive business and requires highly efficient processes to handle effectively.
Companies like Amazon have greatly streamlined the returns process by allowing customers to bring items to a collection point such as a local UPS store, where the return QR code is scanned, the item is dropped off and the consumer is credited within the same day.
Reverse logistics is as much a part of the Final Mile equation as deliveries but far less desirable. According to Ecommerce Fastlane, e-commerce sales average a national 18.1% return rate, compared to physical stores return rate of between 8-10%.
B2B, B2C, and C2C
The Final Mile Market has three key market segments: business-to-consumer (B2C), business-to-business (B2B), and consumer-to-consumer (C2C), as in peer markets like eBay, Facebook Marketplace, and Poshmark. The B2C segment delivers products directly to individual consumers, and while Amazon remains the biggest player in this market, Walmart, Target, and others have all transformed the retail experience and created efficient delivery networks.
B2B Final Mile services vary from pallets of bulk goods and raw materials to pool distribution delivering smaller packages to retail stores. Pool distribution, such as that provided at Pace, might be described as carpooling for packages instead of people. Large truckloads of freight are brought from the manufacturer to a regional warehouse in order to load and ship them onto smaller trucks that stop at multiple stores along a local delivery route. Unlike Less-than-truckload, freight from only one customer is pooled onto a box truck or van, whereas with LTL, inventory from multiple customers is pooled and consolidated on a route.  The Final Mile delivery market is a rapidly growing industry that shows no signs of slowing down. Final Mile market share is expected to increase a whopping $143.75 billion by 2026 according to a recent market study by Technavio. This is due to the increasing demand for e-commerce and same-day deliveries, spurred on by consumables like food and ready-to-eat orders.
Some trends to watch out for include an increased focus on environmental sustainability using alternative transportation methods such as drones and electric and autonomous vehicles, and the utilization of advanced technology to optimize route planning and delivery transparency.