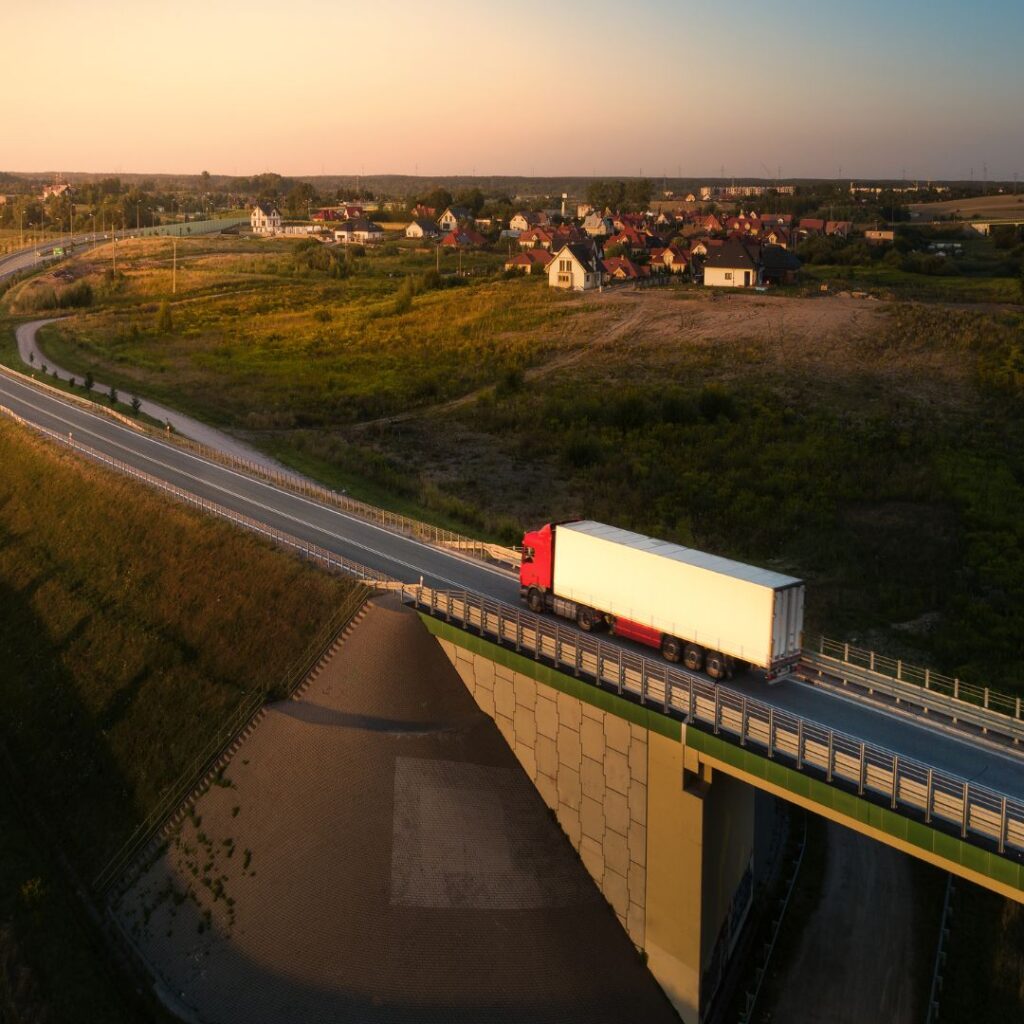 Despite the hype and excitement about autonomous vehicles, the perception that the roadways will soon be filled with driverless passenger vehicles may be premature. There are reasons to believe, however, that autonomous trucks will hit the road first in a recognizable way.
Features of driverless technology lend themselves to a quicker application in freight transportation with autonomous trucks in the coming years. Indeed, there are already several successful examples of autonomous fleets in operation.
Intrastate use of autonomous trucks is currently legal in over twenty-five states, ranging from Connecticut and New Hampshire in the Northeast; Texas, Tennessee, North Carolina, Florida, Georgia, and Louisiana in the South; Michigan and Iowa in the Midwest; Nebraska and Kansas in the Great Plains; and California, Colorado, Utah, Washington in the West, among others.
States that have authorized testing programs for autonomous trucks include Pennsylvania, New Jersey, New York, Maine, and Vermont in the Northeast; South Carolina, Virginia, and Mississippi in the South; Wisconsin, Minnesota, and Indiana in the Midwest; plus, Idaho and Oregon in the West.
Factors accelerating the rapidly developing technology include:
Commercial driver shortage
Safety
Regulatory pressures
Economics
This article will review each of these factors and weigh the likelihood of autonomous trucking gaining momentum in the freight transportation industry.
The Driver Shortage Will "Drive" Investment in Driverless Tech
The driver shortage – regardless of its derivation – is a primary consideration when it comes to investment opportunities and resource allocation in the fields of technology and commercial trucking. If the supply of drivers is too narrow, then driverless vehicles present a definitive solution to this problem.
The American Trucking Association continues to report significant and historically high numbers of driver shortages across the country – totaling roughly 78,000, according to ATA Chief Economist Bob Costello, and likely to double by 2030.
In addition, the much-publicized supply chain issues facing the country, amplified by the driver shortage, will undoubtedly continue to grow investments in the development of autonomous trucks.
Safety Concerns Remain But There's An Alternative Viewpoint
Safety remains a top concern when it comes to transportation, particularly so when one considers autonomous vehicles. Chris Moore, Head of Apollo ibott 1971, and his team are dedicated to developing data driven embedded insurance solutions for the rapidly growing digital economy. In a recent Risky Business podcast with Scott Grandys of Clear Connect Solutions, the discussion steered toward autonomous trucks. Moore predicted a "huge reduction in frequency" of truck-involved accidents with autonomous technology. "The autonomous vehicle will drive better than a human," said Moore. His reasoning?
Fatigue
Distracted driving
Driver recklessness
Data from the National Highway Traffic Safety Administration shows that 94% of all motor vehicle accidents involve driver-related factors like impaired driving, distraction, or illegal maneuvers. Yet skeptics of driverless vehicles pose concerns like software security breaches and proper vehicle performance.
The accidents involving EV manufacturer Tesla's Autopilot feature are highly publicized. However, Tesla Autopilots are not complete self-driving cars. Their technology is an advanced driver-assistance system that involves human driver responsibility. Additionally, Tesla cars don't have high-powered lidar sensor systems, which are being developed by the autonomous truck technology providers.
Lidar – Light Detection and Ranging – is a remote sensing method that utilizes a pulsed laser light to measure variable distances. Consisting primarily of a laser, scanner, and a specialized GPS receiver, the technology was developed to measure ranges from the air to the earth. This technology is being adapted for autonomous trucks to measure distances to and determine shapes and characteristics of objects on and near the road. Cameras and radar are other technologies being adapted for safety assurance in autonomous trucks. Whereas cameras are passive, the combination of camera, lidar, and radar can provide a constant 360-degree sensing and a greater understanding at all times of what's going on around the truck.
Expert opinions are concluding that once properly programmed, autonomous truck self-driving systems will choose the safest way to complete the driving task.
Machine learning (ML) is a branch of artificial intelligence (AI) and computer science. It is focused on the application of data and algorithms to imitate the way people learn, gradually improving accuracy. Through more generalized and improved training of ML models, the autonomous truck systems can improve perception and identification of camera, lidar, and radar detected objects with greater accuracy.
The industry still has progress to make in safety tasting and demonstration. However, evidence is accelerating that autonomously operated trucks may prove to be safer in many scenarios of freight transportation.
Federal Regulation Is Inevitable And Needed For Full Value of Autonomous Fleets To Be Realized
Although more than half the states in the country have statutes addressing autonomous truck usage within their borders, the potential value of the technology cannot be realized until use in interstate commerce is realized. The Federal Motor Carrier Safety Administration (FMCSA) recently announced potential rules that would require carriers to notify the Federal government if they plan to operate autonomous trucks on interstate routes. Acting on the original advance notice of rulemaking regarding the technology from four years ago, the agency on February 1st issued a new supplement to help analyze benefits of any future formal rulemaking for trucks using Level 4 and Level 5 automation —those that don't require a human behind the wheel.
The document, Safe Integration of Automated Driving Systems (ADS)-Equipped Commercial Motor Vehicles also considers requirements for remote assistants who monitor autonomous trucks, as well as potential new vehicle inspection and maintenance requirements for remote workers who monitor the operation of the vehicle.
The FMCSA acting as the regulating agency for the usage of autonomous trucking in interstate commerce may, as many advocates for autonomous vehicles believe, encourage more truck drivers in the nation's workforce because most of the workload of autonomous vehicle trucks in the near and longer term would likely be on the long interstate hauls. That type of driving demands drivers to be on the road for longer times and takes them away from their homes and their families. Autonomous trucks will lead to more drivers focused on local and regional routes and deliveries. This change in nature of truck driving jobs may very well result in more workers – men and women – seeking to be drivers in the trucking industry. Indeed, a whitepaper published by Women in Trucking, titled How to Unlock Success in Recruiting and Retaining Female Drivers, concludes that:
Trucking companies offering flexibility in schedules and routes when recruiting women drivers have an upper hand.
Women drivers appreciate flexibility and predictability in their work schedules, particularly when they have families.
The engagement of autonomous trucks in long-haul interstate routes may very well draw more women into trucking. The resulting effects may lead to reduction of the impact of the driver shortage cited by the The American Trucking Association.
Economics of the Delivery Industry Pave The Way
Autonomous trucking advocates cite multiple hypothetical economic reasons for their adoption.
Reducing labor costs
Creating efficiencies in the performance of freight deliveries
Developing superior overall driving operations that result in better fuel economics
Improved road safety and regulations, leading to safer road travel for all drivers, reduced damage and lower insurance costs
The reduction in labor costs for human drivers is debatable. Will trucking firms bear additional administrative costs beyond current needs for staff to monitor autonomous trucking lanes? Would those costs offset any gains from not having to pay for a driver to be behind the wheel? One line of thinking is that drivers would evolve into a role like many commercial airline pilots, monitoring and adjusting controls as needed. There may be a need to incur costs of a driver at the conclusion of a long interstate route to make the final mile delivery.
Apollo ibott 1971's Moore predicts that for the foreseeable future long-haul and middle mile could be where the technology settles, as opposed to the final mile, which for multiple reasons will continue to require a human driver.
Efficiency gains are obvious. Autonomous trucks can run a long multi-state lane without concerns for hours-of-service restrictions, restroom breaks, meals, and sleep. Final mile efficiencies include route-optimized mileage control; better fuel efficiency produced by better acceleration and braking techniques; and textbook perfect turning. On the other hand, there are obstacles around inspection stations and fueling which present potential costs to be solved.
Savings resulting from fewer accidents will be real. However, Moore warns that potential "nuclear verdicts" could temper damage and liability savings while the concept is in its early stages. Moore states that if a driverless truck causes an accident it "would not be classified as an 'accident' because the truck's systems decided to do what it did." If trials go to a jury, the jury could override actual risk with perceived risks and decide to "teach them a lesson about the safety of our communities." Extensive testing and careful rollouts would be demanded by prudence.
Despite these questions and debatable points, autonomous trucking has arrived and continues to gain momentum. Ventures such as Waymo, Aurora, Embark Trucks, and Walmart's autonomous delivery network for the middle mile venture with Gatik are already working toward the common goal of efficiencies created through more driverless freight operations.